Warriors topple Cavaliers in overtime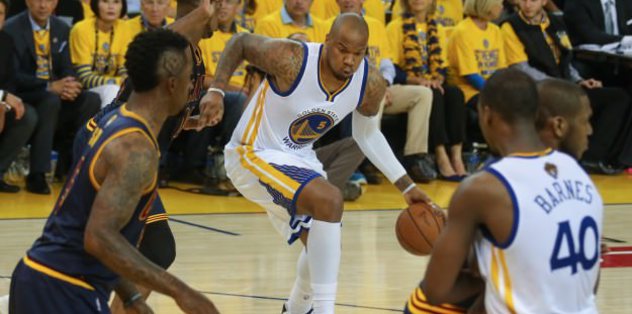 Golden State Warriors take 1-0 lead in NBA finals by beating Cleveland Cavaliers 108-100 at home
Golden State Warriors are leading the NBA finals 1-0 after winning against Cleveland Cavaliers 108-100 in overtime at ORACLE Arena on Thursday night.
The teams were tied 98-98 at the end of regular time, but Warriors were the side that dominated the first and only overtime period, coming up with a strong defense to hold Cavaliers at 2 points in five minutes.
Warriors star playmaker guard Stephen Curry was the key factor for the win as he tallied 26 points, four rebounds and eight assists. His 'splash brother' Klay Thompson scored 21 points. In addition, Andre Iguodala, Draymond Green and Harrison Barnes all reached double digits in points.
Cavaliers star forward LeBron James could not avoid the loss despite scoring 44 points, along with eight rebounds and six assists. Cavaliers point guard Kyrie Irving scored 23 and his Russian teammate playing as center, Timofey Mozgov produced 16 points.
The second game of the finals will be played on Sunday, again in Warriors' home court ORACLE Arena before the series heads to Cleveland for two consecutive games.