US beats World team in NBA Rising Stars game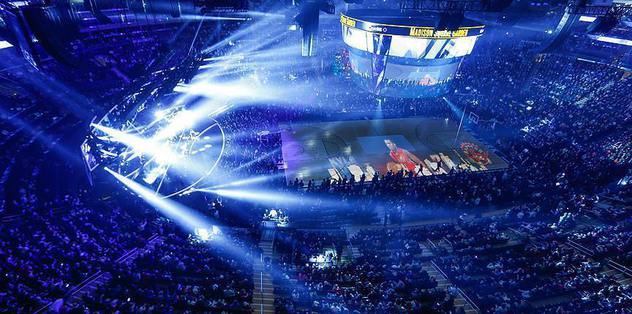 Featuring first- and second-year players in US basketball league, NBA All-Star Weekend starts with the U.S. Team's victory
The U.S. team beat the World team 157 to 154 in the NBA All-Star Weekend game in Toronto on Friday.
In the Rising Stars Challenge that featured the best first and second-year players in the U.S. basketball league's NBA, Congolese Emmanuel Mudiay of the Denver Nuggets and the Latvian Kristaps Porzingis of the New York Knicks scored 30 points each for the World team.
However, their effort was not enough as Zach LaVine of Minnesota Timberwolves scored 30 points and had seven rebounds with four assists to star in the U.S. team's victory.
With the win, LaVine, who was chosen the most valuable player (MVP) of the game, also showcased his skills before the Slam-Dunk contest to be held Saturday.
"I'm excited for tomorrow...I'm ready to put on a show," LaVine said referring to the dunk contest, which he won last year in New York.
Andrew Wiggins, Canadian native and LaVine's teammate from Minnesota, said he is excited to be a part of the NBA All-Star weekend at his hometown Toronto.
"It felt great...I got to play in front of a lot of people I haven't seen in a long time," he said.
On Saturday, basketball fans in North America and around the world will tune in to the three-point, slam dunk and skills competitions.
The 65th NBA All-Star game will be played on Sunday at 8:00 p.m. ET (0100 GMT).