Iberostar Tenerife win FIBA Champions League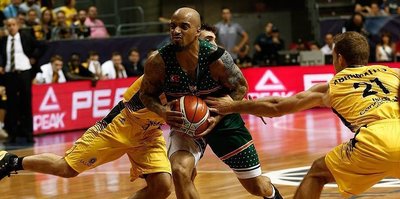 Spanish team beat Turkish team Banvit 63-59 in the final
Iberostar Tenerife have won the FIBA Champions League Final after beating Turkish team Banvit 63-59 on Sunday evening.
For Tenerife, Marius Grigonis led the way with 18 points, and Davin White added 14 points at their home court, where the Final Four of the tournament took place.
For losing side Banvit, Jordan Theodore's 17 points and Damian Kulig's 13 points were not enough to proclaim the title.
Iberostar Tenerife managed to deny Banvit's comeback in the fourth quarter, especially with critical three-pointers down the stretch.
AS Monaco finished the tournament in the third place, after beating Umana Reyer Venezia 91-77 earlier Sunday.
Banvit's Jordan Theodore was named Most Valuaable Player (MVP) of the 2016-2017 FIBA Champions League season.
27-year-old American player averaged 16.2 points per game and 7.7 assists per game throughout the season.