Full point hunting in Rize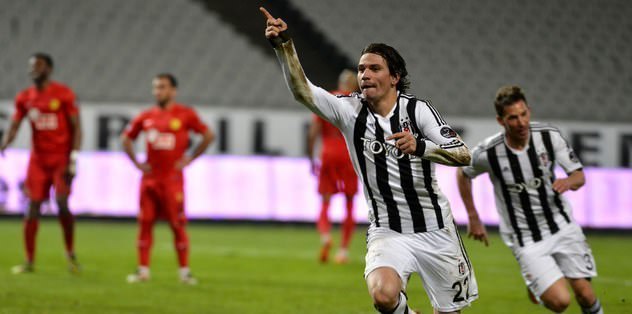 Beşiktaş has positioned itself within striking distance of the Spor Toto Super League's current leaders and will certainly do its best to come away from Rize with maximum points on Saturday evening.
The Black Eagles, are still in third place with 46 points. Only fellow İstanbul-based powerhouses Fenerbahçe and Galatasaray are above the club. With 48 points, Galatasaray could find itself in third if it drops points in any of its upcoming matches.
Beşiktaş is also driven by the desire to play in the UEFA Champions League next season. The club's only chance at that honor lies in becoming either champion or runner-up.
"I really want to play with Beşiktaş in the Champions League. I think it would be really amazing to play Champions League matches in front of our fans in our new stadium," said Veli Kavlak told the club's television channel this week.
Home matches are virtually nonexistent for the Black Eagles as the club awaits the completion of its new stadium next year.
The club, headed by Croatian coach Slaven Bilic, is anxious for positive change, which spells trouble for Rizespor this week.
Too much injuries
Beşiktaş has also a long list of injuries, as has become the norm in recent years. Czech Republic defender Tomas Sivok, Portugal midfielder Manuel Fernandes, Cameroon defender Dany Nounkeu and forward Ömer Şişmanoğlu are unfit to play. However, Portugal striker Hugo Almeida and Ersan Gülüm are back in action.