Rizespor holds Beşiktaş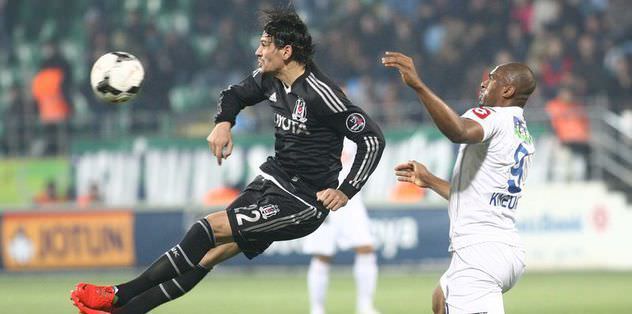 Here the another draw has come. Beşiktaş has lost full point last away game in Rize.
The Black Eagles are returning from Rize City with a point. They started out their Super League Matchday 25 away fixture at the Yeni Rize Şehir Stadium as the better side and surged ahead after 6 minutes through Mustafa Pektemek. However, when Leonard Kweuke converted a penalty-kick 7 minutes later, the teams were back on equal terms. Then, another penalty-kick, this time taken by Ali Adnan, put Rizespor in front, 2-1, on 28 minutes and gave the relegation-battling home side a one-goal advantage at half-time.
To keep their title hopes alive, Beşiktaş began the second-half more determined than the first and saw Mustafa Pektemek level the scores once again within minutes with an easy tap-in from inside the 6-yard box. After the equaliser, the Eagles gained full control and kept searching for the winner but were unable to find the net as the teams shared the spoils.