What have you done boy!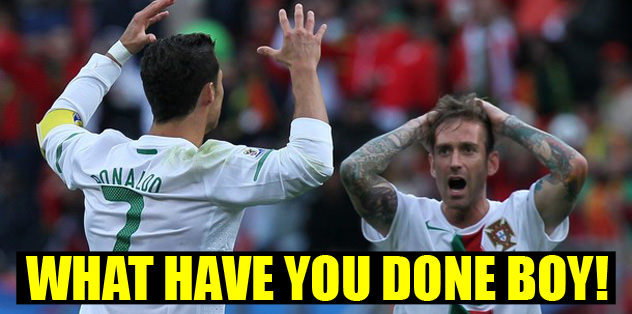 Fenerbahçe's new transfer Raul Meireles said on Thursday that Cristiano Ronaldo is really shocked with his decision of leaving Chelsea for Fenerbahçe.
Before Portugal's 2014 World Cup elimination round game with Luxemburg, some of the Portugese players such as Cristiano ronaldo and Raul Meireles spent quality time in the beach.
Meireles spoke to the press after, saying éronaldo is really shocked with my decision of leaving Chelsea for Fenerbahçe."
"He asked me why would I prefer leaving a great club like Chelsea for Fenerbahçe" says Meireles. I responded "Fenerbahçe is a huge club with a lot of success. I also told him about my new life in İstanbul. I consider myself luck for playing for Fenerbahçe. I'm living at the most fantastic city in the world."
Portugese star also explained his late move to Turkish club saying "I hoped that I would stay at Chelsea and keep playing in the Premier League. Thats why I signed the contract at the last day of transfer window. But I'm happy at the moment. I'm a member of a huge club with a history full of success."