Storms made us champion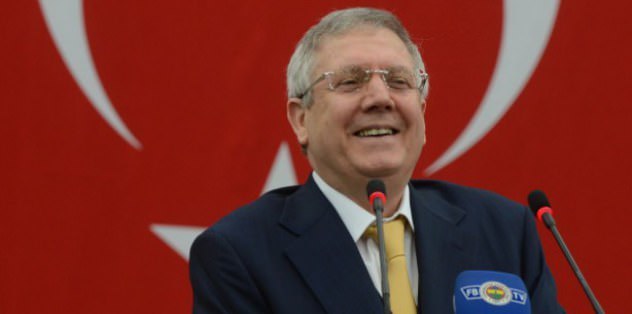 In the changing room, Aziz Yıldırım has given some briefs to the F.Bahçe squad from Istanbul after the derby was postponed. "Everybody calm down and be tied to police officer's apron strings, tonight Trabzon has just made us a champion!"
Meanwhile the postponed derby Trabzonspor - Fenerbahçe is still hot topic, some breaking news has just been given. While the Trabzonspor fans' violent was still going, derby cancelled, President Yıldırım was watching this things on Fenerbahçe's offical TV channel FBTV from Istanbul. As soon as the boss saw postpone decision, made their squad a phonecall. "Everybody must be calm down, don't let yourself be provoked, be tied to police officer's apron strings, do not leave out from stadium before you make sure all things are OK. Trabzonspor has just made us champion tonight"
What a running out!

When Yıldırım was giving orders, he was glued to his cell phone, said to Volkan Demirel "Are you OK son?", "I'm allright, my burned jersey is my honor" said Volkan. However Yıldırım also congratulated captain Emre Belözoğlu "You behaved like a captain, good for you", made gesture to coach Ersun Yanal due to runnig out from the pitch to changing room, "What a run man" said Yıldırım.