Emenike dedicates his goal to late Okwaraji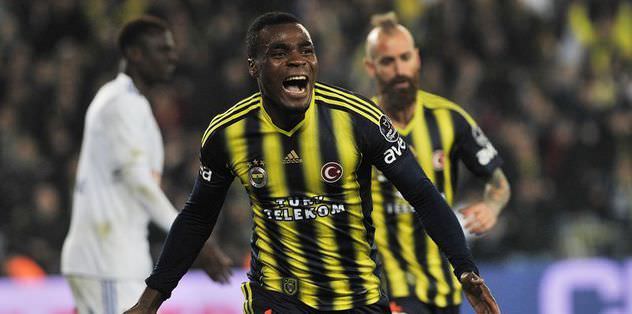 Emmanuel Emenike says his match winner for Fenerbahce on Sunday was for late Nigeria star Samuel Okwaraji.
The Nigeria striker also plans to get in touch with Okwaraji's family to extend a hand of fellowship to them.
Okwaraji died while in action for Nigeria in a 1990 World Cup qualifier against Angola inside the mainbowl of National Stadium, Lagos, on August 12, 1989 and Emenike says he was always touched whenever he remembers the death of Okwaraji.
"Many people want to play for Nigeria because they love the country. Samuel Okwaraji sacrificed his life for this country but we didn't honour him as we should,"Emenike told MTNFootball.com moments after he led Fenerbache to a 2-1 win over Ercyerisspor
"It was a mixed feelings for me after I scored the goal, something came into my mind, and that was Samuel Okwaraji. It takes the grace of God to finish 90 minutes of game on the pitch. I am dedicating the goal to the late memory of Samuel Okwaraji and his family.
He added: "There is no way, I will keep playing football and I will not remember Okwaraji, I heard about his exploits and his death while playing for Nigeria but it sad that we have forgotten him so quickly.
"Somebody who died on the pitch while on national assignment is a worthy national hero.
"He sacrificed his life to the national team and he deserves a lot. He made the ultimate sacrifice for this generation of players and we need to show some support to the family because one day we will not be in this game and it's very important to remember and honour our past heroes."