Fener close to renewing with Caner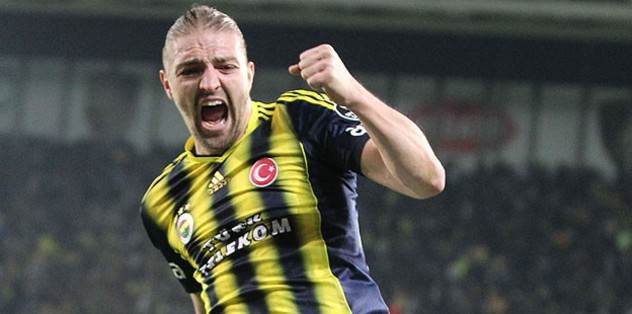 Turkey's Fenerbahce announces a deal in principle with Turkish left-back Caner Erkin after speculation that he might leave for archrivals Galatasaray and amid growing attention from European clubs
Turkish club Fenerbahce announced on Thursday that it agreed with Turkish left-back Caner Erkin in principle to extend his contract which expired on May 31.
The deal, announced on the club's website, puts to rest rumors in the Turkish media that Erkin might be close to getting signed by his former club Galatasaray, archrivals of Fenerbahce.
Having joined Fenerbahce in 2010 from Russian team CSKA Moscow for a transfer fee of 2 million euros, the 25-year-old drew attention from many European clubs such as Inter from Italy, Chelsea and Liverpool from England and Bayern Munich from Germany.
Fenerbahce's tireless left-back scored 3 goals and made 14 assists in 33 matches for the Istanbulite club this season.