Emenike to meet Fener for showdown talks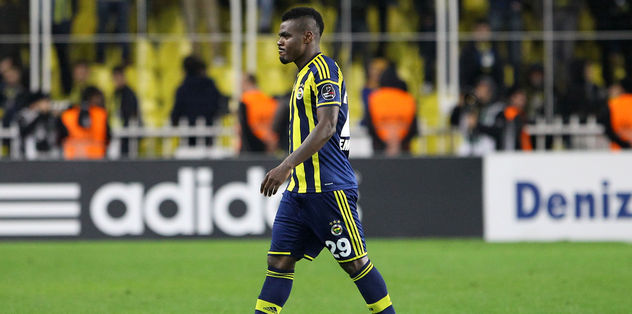 Fenerbahçe striker Emmanuel Emenike has returned to Turkey for showdown talks with Fenerbahce new coach Vitor Pereira over his future.
Emenike, who is open to quit the Istanbul giants this summer after a rather difficult past season, is not lacking suitors, but would first wish to seek audience with the coach before he makes the next move
Emenike, who last week gave his father a befitting burial, is now due to meet up with the new coach to decide the next move forward.

"Emma (Emenike) has never lacked suitors in the big leagues in Europe and he is ready to move, that is if Fenerbahce listen to offers," disclosed his confidant, who was with him at Murtala Mohammed International Airport in Lagos Wednesday night when he departed for Turkey.

"During our conversation before he left, he wants a new challenge but only Fenerbahce could make it happen.

"He has now returned to Turkey to have discussions with Fenerbahce's new coach and if the coach assured him of regular football action in his preferred position, he may stay.

"The discussion will determine what happens next."