Fenerbahce defeat Real Madrid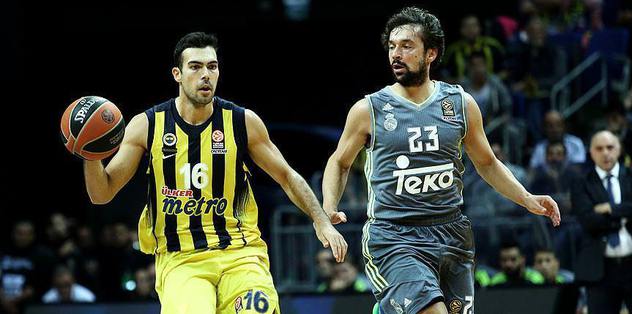 Turkish basketball team Fenerbahce on Friday defeated reigning champions Real Madrid 77-66 in the third week of Turkish Airlines Euroleague.
The Group A game in Istanbul was the first fixture between the teams after last season's Final Four semifinal game in May, where the Spanish side knocked Fenerbahce out of the tournament by winning 96-87.
Friday's match saw the Yellow Canaries keep the upper-hand throughout, outscoring the Spanish giants in every quarter.
Fenerbahce gained an early 8-4 lead with Ekpe Udoh's points in the third minute, going on to wrap up the first quarter 20-18.
Maintaining its zone defense in the second 10-minute period, the team took advantage of poor shooting by the Madrid players, who converted only two of 13 three-point attempts, for an end-game tally of 21 percent from the three point line.
Fenerbahce's dominance carried over into the second half, sealing the victory for the Yellow Canaries.
The 13,800-seat Ulker Sports Arena was packed, with the home crowd cheering the Turkish side throughout the game.
It was Fenerbahce's second win in three matches in Group A while Madrid suffered their second loss.