Draxler may leave Royal Blues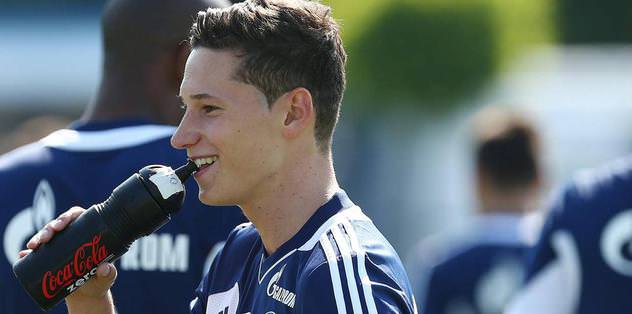 Schalke's highly-rated midfielder Julian Draxler has admitted he could be tempted by a move abroad, although he has ruled out leaving the Royal Blues this summer.
Many of Europe's top clubs have cast a glance toward the 19-year-old, who only signed a contract extension until 2018 at the end of last season.
He is committed to at least another season in Gelsenkirchen, no matter what offers come in, but he does not know whether the situation will still be the same in a year's time.
"I've still got to work a lot on myself and improve," he told the club website.
"I'm staying here because I see the chance of playing frequently. I'm going to try to do that as much as possible and then we can reconsider in the new year."
A move to Spain or England could then be on the agenda again after the player confirmed the offers he had received this summer came from those two countries.
"I don't want to name any clubs, but the countries are correct," he said. "And I don't think any country but these two would make sense for me anyhow."
Draxler last season became the youngest Schalke player to reach 50 top-flight appearances and had no hesitation in deciding to stay on.
"To be honest, there was not too much to consider," he said. "It was never my primary consideration how much money I could earn.
"I may have turned down a great deal of money, but it's not as if I am only living off bread and water at Schalke.
"It would have been an attractive challenge and you never know if such a chance will come around again, but I am certain I've made the right choice.
"On the one hand, it was from the heart and a gut feeling - I have everything I need at Schalke.
"This is my club and it always has been. I went through everything in my mind and am very pleased with my decision."