Mesut Ozil booed by German fans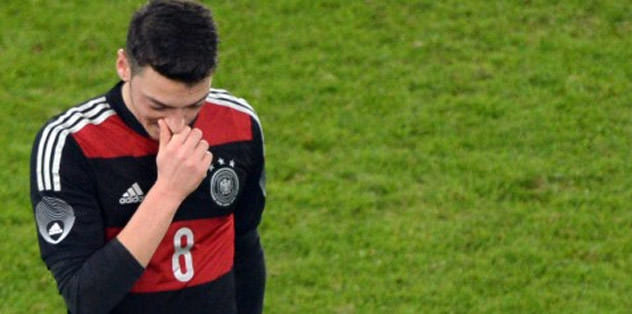 The Gunners star was booed and whistled by home supporters during Germany's friendly win over Chile last night.
Mesut Ozil didn't have such a bad game last night against Chile according to many watching the game. However, there are some who disagreed and when he was substituted off he received boos from fans in Stuttgart. Despite scoring very early on the game, Mario Gotze set up by Mesut Ozil, Germany struggled and Chile's renowned quick attacking play caused problems for them.
The result almost certainly wasn't a fair reflection of the game and Chile managed to cut Germany open repeatedly. The defence has come in for criticism but so has Mesut Ozil and Der Westen believe that German fans thought he wasn't showing a strong enough defensive side to his game.
That led to boos and shouts when Ozil was taken off the pitch. Some defending him had tried to insist that the boos were for the decision to substitute him, but that's not the view of the Germany camp and they're not happy.
Oliver Bierhoff said "At the present time, and with the score I don't understand having whistles. I find it a pity that such a player like Mesut is then picked out."
Jerome Boateng was quoted as saying "This is a joke... You can not always shine."
German fans were almost certainly prompted to be critical of Ozil after reports in the country's media questioning his form at the moment. It must be a really difficult situation, he didn't play badly last night and that will have helped build confidence on the pitch and to then hear boos when being taken off and for colleagues to have to defend him, it must have been a real blow.
Arsenal fans will no doubt rally around their hero, as will many Germany supporters and it's wrong to suggest that the feeling last night was an example of how the country sees Ozil. He's a big fans' favourite in Germany and there's absolutely no chance a fit Ozil won't be going to the World Cup. It's just a shame he had to go through that.