Bayern Munich's president resigns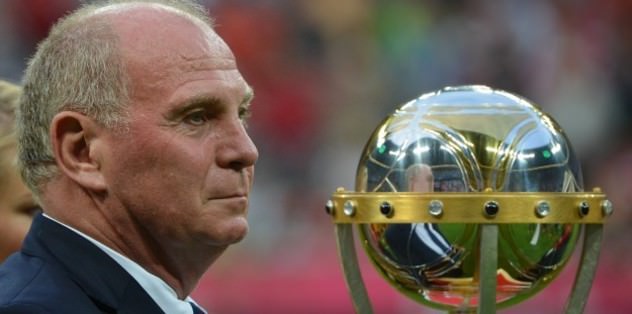 Uli Hoeness, president of Bayern Munich, has resigned after his convicton for tax evasion.
Bayern Munich President Uli Hoeness has said he will not appeal against his three and a half year prison sentence for tax evasion.
He has also resigned with immediate effect as president and chairman of the board of FC Bayern Munich saying "the tax evasion was the mistake of my life. I bear the consequences of this mistake."
Uli Hoeness was found guilty of seven counts of tax evasion amounting to 28.5 million euros. He had reported himself to Germany's tax authorities in January 2013 in the hope of benefiting from an amnesty, but Judge, Rupert Heindl, ruled that Hoeness's confession was short of full disclosure and therefore did not warrant amnesty.
In 1974, Uli Hoeness played in West Germany's World Cup-winning team and after retiring as a player in 1979 he was appointed manager of Bayern Munich becoming President of the club in 2009.