FIFA secretary general embroiled in $10 million 'bribe'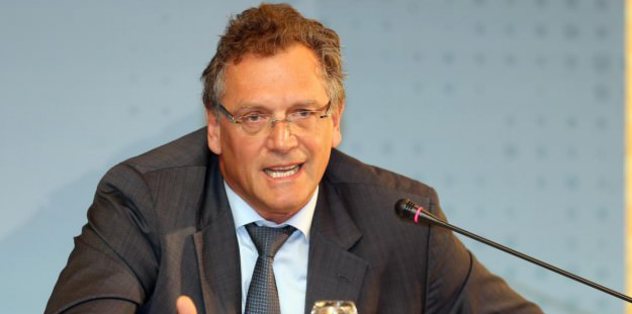 The Guardian reveals letter on $10 million transfer to Jerome Valcke following earlier claims he had no knowledge of transaction
A British newspaper has revealed a letter implicating FIFA Secretary General Jerome Valcke in the transfer of $10 million that U.S. investigators was a bribe to secure the 2010 World Cup for South Africa.
The allegation in The Guardian followed FIFA's denial of Valcke's involvement in the transfer.
Responding to an earlier article in the New York Times, FIFA issued a statement on Tuesday saying the transfer in 2008 had been approved a year earlier by the then chairman of its finance committee, Julio Grondona, who passed away last year.
The transfer was destined for use in a program to support Africans in Caribbean countries and had been approved by the South African government, according to the FIFA statement.
The governing body said neither Valcke nor any other senior official "were involved in the initiation, approval and implementation of the above project".
However, The Guardian later claimed that a letter dated March 4, 2008, addressed directly to Valcke contained details of the money transfer.
The letter confirmed that $10 million would be withheld from South Africa's operational budget for the contest and cited the president of the Confederation of North, Central American and Caribbean Association Football (CONCACAF) as the "fiduciary of the Diaspora Legacy Programme Fund of US$10 million".
Former FIFA vice president Jack Warner, who was released on bail on Friday after being detained in a U.S. corruption case, was CONCACAF president at the time.
Last week, the U.S. Department of Justice charged 14 defendants in a 47-count indictment with racketeering, wire fraud and money laundering conspiracies, among other offenses, "in connection with the defendants' participation in a 24-year scheme to enrich themselves through the corruption of international soccer."
The U.S. authorities also unsealed the guilty pleas of four individual defendants and two corporate defendants.