UEFA postpones Berlin meeting on FIFA situation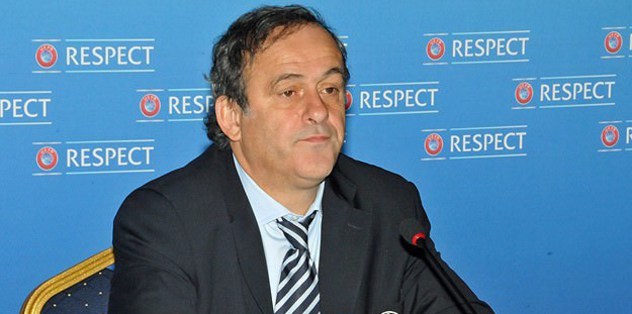 The meeting was postponed due to Sepp Blatter's resignation, UEFA's Platini says
The president of European football's governing body has decided to postpone a meeting on the crisis hitting FIFA, which was planned to take place this weekend in Berlin.
UEFA Michel Platini and 54 member federations were reportedly expected to discuss ways to counter FIFA President Sepp Blatter on the sidelines of the Champions League final Saturday in the German capital.
"Due to [Tuesday's] announcement and the uncertain and unpredictable nature of the investigations, I have decided that it would be more appropriate to postpone the meeting that was announced last week, and which could have taken place in Berlin this weekend," Platini said in a statement issued Wednesday.
Four days after being re-elected president, Sepp Blatter announced his resignation Tuesday night amid the corruption scandal in football's top governing body.
"Considering new information is revealed every day, I believe it is wiser to take time to assess the situation, so together we can take a position on this issue," Platini said.
First elected in 1998, Blatter has been beset by recent corruption claims that saw seven senior FIFA officials arrested two days before his re-election.
Last week, the U.S. Department of Justice charged 14 people in a 47-count indictment alleging racketeering, wire fraud and money laundering conspiracies.
The former French international Platini had demanded that Blatter step down following the arrests.