Benitez era begins in Real Madrid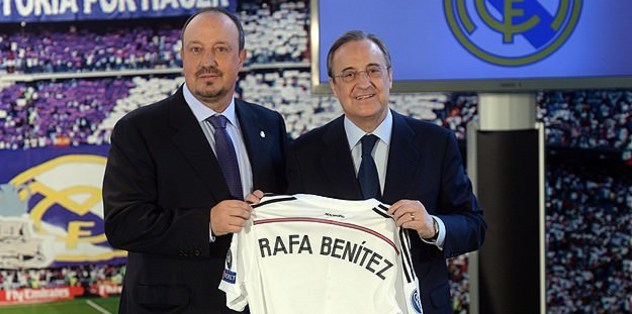 Spanish La Liga giants Real Madrid present their new manager Rafael Benitez to the press
Spanish top football division La Liga heavyweights Real Madrid presented their new manager Rafael Benitez to the Spanish press in their home ground, Santiago Bernabeu Stadium on Wednesday.
The 55-year-old coach, who signed a three-year contract with Real Madrid, said, "This is my home. I hope the team will play better and win trophies."
He also stated that he aims to create a team that does not give up, plays well and always wants to win.
Meanwhile, Real Madrid President Florentino Perez praised Benitez, saying that he communicates with the players well, gets the maximum efficiency and is an experienced manager who won so many trophies.
Emphasizing that Benitez returned to his home, Perez said, "We are starting a new term and we are sure that our new manager will make us stronger. Coming to Real Madrid was Rafa's childhood dream and today it came true."
Rafael Benitez was assistant manager at Real Madrid 21 years ago. He started his career as manager in 1995 at Real Valladolid.