Former football boss says Turkish game 'not managed well'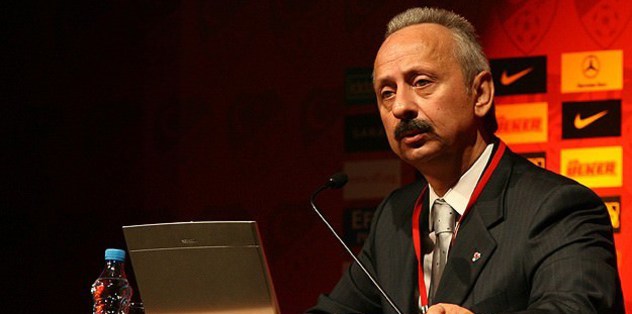 Haluk Ulusoy, former head of the Turkish Football Federation, announces plan to run for TFF top post on June 29
A former head of the Turkish Football Federation has claimed the game in the country is not being managed well.
Haluk Ulusoy, speaking on Wednesday, revealed that he will run again for the TFF's top post in board elections planned for this month.
"I am a candidate and ready to serve Turkish football, take it further and raise it to the level it deserves to be on," Ulusoy said.
The official headed the TFF during one of the most successful periods for Turkish domestic and international football. In the 2002 World Cup in South Korea and Japan, Turkey finished third behind Germany and Brazil.
The period also saw impressive performances by Istanbul side Galatasaray in European competitions.
However, Ulusoy has claimed that Turkish football is now "unfortunately not managed well" and added that he had done and will do everything to manage the federation in a way to improve it.
The TFF board election is scheduled for June 29.
Ulusoy was elected as TFF president twice from 1997 to 2004 and then reelected in 2006 for another two years. Before becoming head of the federation, he had been a member of its board since 1992.