Messi to face tax fraud trial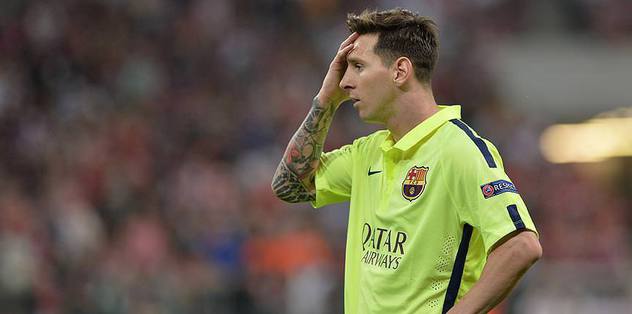 Barcelona footballer accused of defrauded tax authorities of millions in image rights payments
Barcelona's Lional Messi and his father will stand trial for tax fraud, a court in Spain ruled Thursday.
The Argentine footballer - one of the world's richest athletes - faces three charges relating to an alleged 4.1 million euro ($4.6 million) tax dodge carried out between 2007 and 2009.
Lawyers for the Spanish tax authorities have demanded 22-month jail sentences for both men.
News of the charges came as a surprise as on Tuesday prosecutors argued the charges should be dropped against Messi, 28, as he was unaware of how his father managed his money.
However, in court documents released Thursday this argument was rejected as Messi was identified as the alleged "coauthor" of the fraud.
Both Lionel and Jorge Messi are accused of creating offshore companies in Belize and Uruguay to hide some of Messi's millions from image rights deals with companies such as Adidas and Pepsi.
"I sign what my dad says I should sign, I don't look, I don't ask," Messi testified in 2013. "I didn't read the contracts or the papers I signed or anything."
Messi, who earned $64.7 million in 2014, is the world's fourth-highest paid athlete, according to Forbes magazine. Currently he is recovering from a knee injury and is not expected to play again until at least mid-November.
Leading Spanish newspaper El Pais reported that the prosecution is expected to claim that although Messi was "unfamiliar" with tax matters, he must have been aware that much of his income from the use of image rights came from companies based in tax havens such as Uruguay and Belize.
A date for the trial in Barcelona is yet to be set.
In August 2013, Messi and his father voluntarily paid a 5 million euro ($5.6 million) "corrective payment" - equivalent to the taxes they were accused of avoiding plus interest.