Kazakh international happy to help Turkey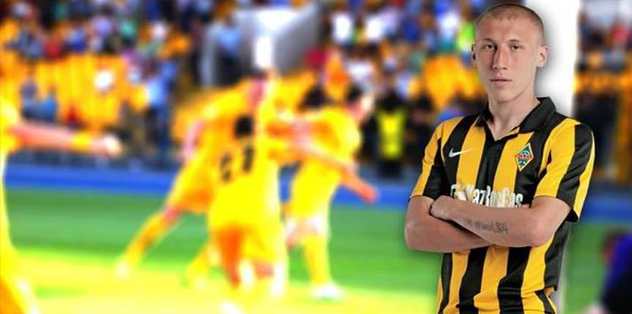 Kazakh football player Islambek Kuat by scoring against Latvia helped secure Euro 2016 finals for Turkey
Kazakhstan footballer Islambek Kuat – who scored a winning goal against Latvia in the UEFA Euro 2016 qualifying round Group A match on Tuesday night – has said that he is happy to help Turkey reach the finals.
Speaking to Anadolu Agency on Wednesday, the 22-year-old defensive midfielder said: "Our aim before the match against Latvia was to complete the group in fifth spot. We did not want to be in last place. We achieved our goal by beating Latvia. Before the game some players in our team said 'If we won this match, we would help our Turkish brothers.'
Emphasizing that he would support Turkey in Euro 2016, Kuat said: "I congratulate Turkey for their success. I wish Turkey victories in France and I will support Turkey."
Turkey qualified for UEFA Euro 2016 finals to be held in France on Tuesday night with a 1-0 victory over Iceland.
The Netherlands -- Turkey's rivals for a third-place in Group A -- were beaten 2-3 by the Czech Republic to see Turkey progress to the finals.
A late free-kick from Galatasaray central midfielder Selcuk Inan saw Fatih Terim's side book its place in the championship -- its first major tournament since reaching the semi-finals of Euro 2008 co-hosted by Austria and Switzerland.
?As the best third-placed team in the nine qualifying groups, Turkey avoided having to contest a play-off fixture next month.