Infantino becomes 7th candidate FIFA presidence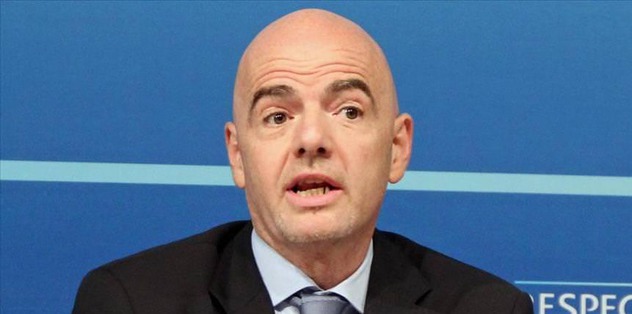 The candidacy of UEFA General Secretary Gianni Infantino for the presidency of football's world governing body FIFA was announced Monday.
UEFA's executive committee unanimously agreed to support his bid "following consultation within Europe and with national federations from across the global football community," the European governing body said in a statement.
It added: "We believe that Gianni Infantino has all of the qualities required to tackle the major challenges ahead and to lead the organisation on a path of reform to restore FIFA's integrity and credibility."
Infantino -- effectively deputy to UEFA President Michel Platini -- has been UEFA general secretary since 2009.
Platini is also running for the job despite a 90-day suspension pending a disciplinary hearing into the 2011 payment of 2 million Swiss francs ($2 million) from FIFA.
Other candidates to have come forward by Monday's deadline include Tokyo Sexwale, a South African businessman and former political prisoner, and Prince Ali bin Hussein of Jordan, who challenged Sepp Blatter for the presidency earlier this year but withdrew after the first round of voting.
Former French diplomat Jerome Champagne, who served as Blatter's director of international relations; Bahrain's Sheikh Salman bin Ibrahim al-Khalifa, who is chairman of the Asian Football Confederation; and David Nakhid, a former footballer from Trinidad and Tobago are the other candidates for the Feb. 26 election.
Swiss prosecutors opened criminal proceedings against Blatter on Sept. 25, accusing him of "criminal mismanagement" and financial irregularities.
World football faces multiple scandals with 14 people indicted in the U.S. over bribery, money laundering and wire fraud allegations.
Authorities in Switzerland are also investigating the award the 2018 and 2022 World Cups to Russia and Qatar respectively amid claims of bribery.