Messi wins Ballon d'Or for fifth time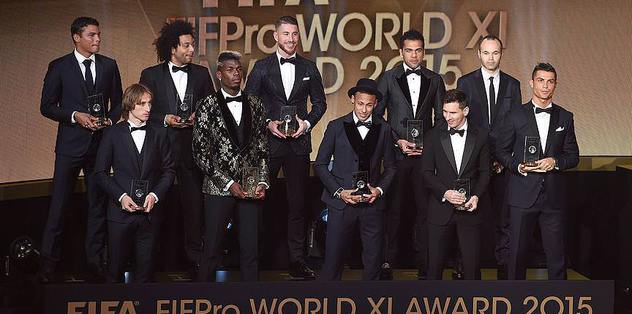 Argentine striker honored ahead of Neymar, Cristiano Ronaldo
Barcelona footballer Lionel Messi won FIFA's Ballon d'Or for the fifth time on Monday.
The Argentine striker won the award ahead of teammate Neymar and Real Madrid's Cristiano Ronaldo in a ceremony at Zurich's Kongresshaus in Switzerland.
"It is a very special moment for me to be back here on this stage, winning again another Ballon d'Or after being there in the audience watching Cristiano win," he said. "It's incredible this is my fifth. It's much more than anything I've dreamed of as a kid. I want to thank everyone who voted for me and I want to thank my team-mates."
U.S. player Carli Lloyd was named Women's World Player of the Year.