Platini to resign after CAS verdict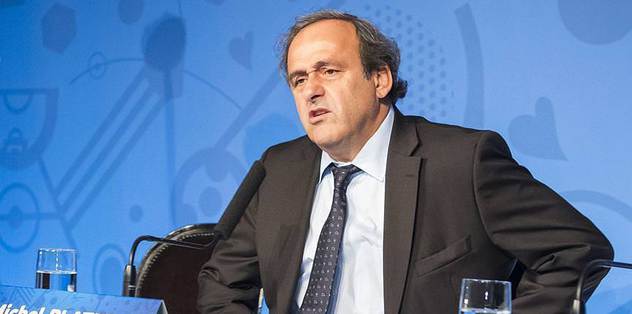 Michel Platini to step down as UEFA president after court rejects six-year ban appeal
Michel Platini will resign as UEFA president after an unsuccessful attempt to end his six-year ban from football.
The Court of Arbitration for Sport (CAS) on Monday lowered Platini's suspension from six to four years from all football-related activity.
In a statement, UEFA said it had "taken note" of Platini's statement, adding that its executive body would meet on May 18 to schedule a new congress for elections.
There will be no interim president, UEFA added.
In December last year, FIFA president Sepp Blatter and Platini were suspended for eight years from football-related activities following an investigation which found they had abused their positions.
They were suspended over a $2 million "disloyal payment" to Platini in 2011.
In February, FIFA's appeal committee had rejected Blatter and Platini's bids to have their eight-year bans from the sport quashed. However, their suspensions were reduced to six years.
On March 2, Platini filed an appeal against this six-year ban at CAS.
"The CAS arbitrators unanimously determined that Platini obtained an undue advantage in breach of Article 20 of the FIFA Code of Ethics," CAS said in a statement on Monday.
"Based on such findings, the CAS Panel considered that the suspension imposed by FIFA on Mr. Platini was nevertheless too severe and therefore decided to reduce such suspension to 4 years, which corresponds to the duration of a presidential term," the CAS added.
CAS also lowered the fine imposed on Platini from 80,000 Swiss francs to 60,000 Swiss francs [$82,000 to $62,000].