"Hazard can take Chelsea back to the top"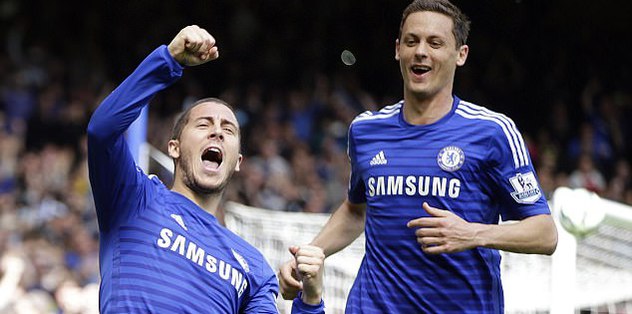 Chelsea midfielder Nemanja Matic has backed team mate Eden Hazard to lead the club back to the top of the English game next season after the winger's form improved dramatically over the past few games.
Hazard, who has struck four goals in his last four Premier League games, endured a difficult start to the season, scoring his first league goal against Bournemouth last month.
Chelsea's fortunes have largely echoed those of their mercurial midfielder, with last season's champions occupying ninth place in the table.
"Can he get Chelsea back to the top playing like he is right now? Of course. He is in a good moment now and can always decide games," Matic told British media.
"It's difficult when the team is losing to say that anyone plays good. But like everyone, Eden always tries to give his best. I'm sure next season he will be better."
Belgium international Hazard, who struggled with a hip injury earlier in the season, helped Chelsea to their fifth Premiership title last season, winning England's Footballer of the Year and the Players' Player of the Year awards.
Chelsea end their campaign by hosting champions Leicester City on Sunday. (