Wenger undecided on his future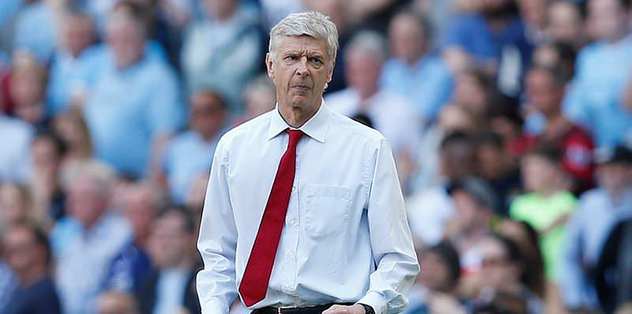 Arsenal manager Arsene Wenger has not yet decided on his future, with his contract due to expire at the end of next season, the Frenchman said on Friday.
He denied any knowledge of British media reports that he would be offered a new deal.
The Times said on Friday that the club's American majority shareholder Stan Kroenke had prepared a new two-year deal.
"I don't know where the information has come from, you can treat that as an invention," Wenger told a news conference ahead of Sunday's final Premier League game at home to relegated Aston Villa.
The experienced Wenger, 66, who joined the north London club in 1996 and has led them to a top-four finish in every full season, indicated he would at least see out the remaining year of his contract.
"I am committed with integrity for as long as I am under contract," he said. "I will see where I am personally and where the club stands."
Asked if he had decided on his future, he replied: "No".
Wenger acknowledged he had made mistakes in a disappointing season for Arsenal, who are likely to finish third behind champions Leicester City and local rivals Tottenham Hotspur.
They were top at the halfway point but their title challenge fell away and they lost in the first knockout round of the Champions League for the sixth successive season.
Spurs will guarantee finishing above Arsenal for the first time in 21 years with at least a draw at relegated Newcastle United on Sunday.
"It was a strange season and we finish disappointed," Wenger said. "We had a chance to win the title and we are frustrated. I agree (I could have done better). I look at myself and what I could have done."
Midfielders Mikel Arteta, Tomas Rosicky and Mathieu Flamini, "three big personalities", are expected to leave the club, Wenger said, adding "one or two of them could play on Sunday".