Suarez seals Barcelona's La Liga triumph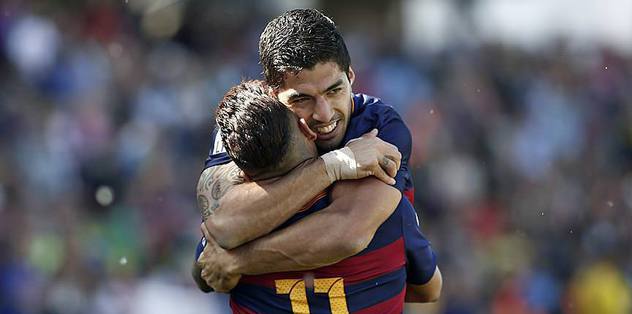 Hat-trick from Uruguayan star sees Catalan side pull clear of Real Madrid to claim 24th La Liga title
A hat-trick from Luis Suarez against Granada sealed this year's La Liga title for Barcelona and dashed the hopes of bitter rivals Real Madrid.
Suarez was rampant against Granada, as Barcelona wrapped up the league with an emphatic away win.
This win netted Barcelona's 24th La Liga title but the Catalans still have a long way to go to beat Real's haul of 32 league wins.
For Barcelona's Turkish midfielder Arda Turan, this is his second taste of La Liga victory, having first won the title in 2014 while playing for Atletico Madrid.
Meanwhile, Real Madrid completed the league as runners-up on 90 points, beating Deportivo de La Coruna 2-0 in an away match.
Real's Portuguese star, Cristiano Ronaldo, scored a brace.
For Barcelona, Suarez became this season's top-scorer having found the net 40 times in the Catalans' 2016 campaign. He was followed by Ronaldo on 35 goals.