Poland coach sees solid base for future success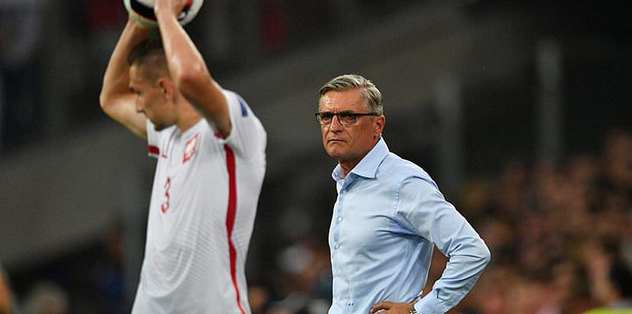 Poland have proved at Euro 2016 that they can compete with the best, but must now step up a level to be able to progress further in future tournaments, coach Adam Nawalka said on Thursday.
Poland, who had never won a European Championship match prior to this tournament, go home without losing a game in open play after falling to Portugal on penalties at the quarter-final stage in Marseille.
However, they take some solace from the way they have defended throughout their five games, conceding just two goals, which included holding world champions Germany to a goalless draw.
"It's definitely a tough moment for us. The players put a lot of heart into this match," Nawalka told reporters.
"We haven't lost a match at this tournament and we had our chances today. But we need to look with optimism into the future because we've made another step forward."
Poland failed to get out of the group stage when it co-hosted the tournament in 2012 and Euro 2016 was the best result by a Polish team since they finished third at the World Cup in 1974 and 1982.
When asked whether his team could now push on from this experience, Nawalka said: "I hope so. We proved that we are good enough and played interesting football.
"This championship has begun a fantastic era of emotions that we want to continue bringing to the fans."
That feeling was echoed by centre back Kamil Glik.
"There are a lot of positives from this tournament. We want to take this good experience forward for the World Cup qualifiers now," he said.
With much of the focus ahead of the game on striker Robert Lewandowski failing to score in seven matches, Nawalka sought to defend his captain after he ended his barren spell with a calmly-placed second-minute goal.
"Lewandowski is still and is always an important element for this team. He is the captain, motivates players and sets an example," Nawalka said. "This tournament was good for us and him and he is an integral part of this team."