Messi gets 21 months in jail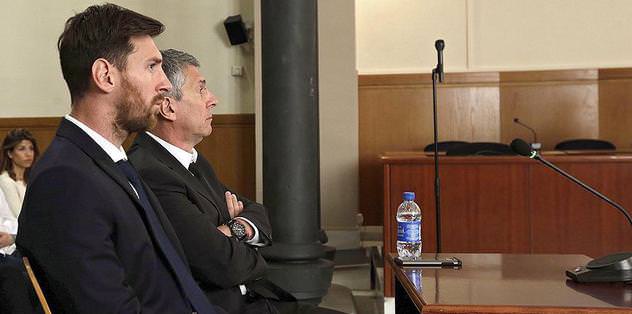 Barcelona-based court hands down sentences to Lionel Messi and his father in tax fraud case
Footballer superstar Lionel Messi has been found guilty of tax fraud along with his father Jorge Messi and sentenced to 21 months in prison, according to Spanish media.
A Barcelona-based court on Wednesday found Messi and his father guilty of using tax havens to hide the star's earnings from football and defraud the Spanish government of €4.1 million ($4.5 million) worth of taxes between 2007 and 2009.
The conviction, however, does not necessarily mean either Messi or his father would spend time behind bars.
In the Spanish justice system, it is common for judges to suspend prison terms for first-time offenders who are sentenced to less than two years. However, the court could also force the footballer to take a break from his football career and spend all 21 months handed down to him in jail.
Messi would also have to pay a fine of more than €2 million ($2.2 million), while his father would have to pay nearly €1.6 million ($1.77 million), according to a court statement. The duo have the option to appeal the ruling.
The star player for FC Barcelona and Argentina team had pleaded ignorance during his tax fraud trail. Although he admitted signing documents allowing him to hide his money, Messi said he had trusted the contracts in the hands of his father. His father, Jorge, in turn said he had trusted his lawyers and did not realize they were breaking the law.
"I just played football," Messi told the stand during a courtroom appearance in Barcelona in June.
In 2013, when a formal investigation began, Messi and his father made a voluntary €5 million ($5.6 million) payment to the Spanish tax authorities as a "corrective" measure.
Messi is the world's fourth-highest paid athlete, and in 2015 earned $73.8 million between contracts and endorsements, according to Forbes.