Jose Mourinho charged with tax fraud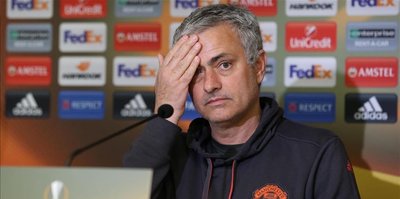 High-profile football coach accused of €3.3 million ($3.6 million) tax evasion
Jose Mourinho, current manager of Manchester United and former coach of Real Madrid, was accused on Tuesday by Spanish prosecutors of defrauding the country's treasury of €3.3 million ($3.6 million) between 2011 and 2012, local media reported.
According to prosecutors, the Portuguese coach used offshore entities in the British Virgin Islands and Ireland to avoid paying Spanish taxes.
"All of these society structures were used by the accused with the objective of obscuring his income coming from the rights to his image," said a Spanish ministry in a statement carried by media reports.
The case against Mourinho comes just a week after prosecutors accused Real Madrid star Cristiano Ronaldo of evading €14.7 million ($16.5 million) in taxes.
On Tuesday officials also announced Ronaldo will testify on July 31.
Allegations of tax evasion have become something of an epidemic in Spanish football.
Last year, Lionel Messi, the Argentine-born Barcelona football player, was found guilty of defrauding Spain of €4.1 million ($4.5 million) in taxes. He was handed a fine and a 21-month suspended prison sentence.