Arda Turan may stay on national team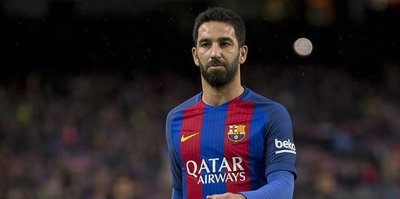 'We need to carry the honor of the national uniform all the time,' Turan writes on Twitter
Turkish star midfielder Arda Turan said Thursday he would stay with the national team if approved by its manager.
In a Twitter message, Turan said he changed his mind thanks to the "matured, warm and cohesive" attitudes of Yildirim Demiroren, head of Football Federation and Mircea Lucescu, national team manager.
Lucescu said on Aug. 4, when he signed a two-year contract with a one-year renewal option, he would request Turan to play again for the national team.
"The team needs him and he needs the team," he said.
"As you know," Turan said, "I quit the national team in the wake of some unpleasant incidents. The reason for my decision was to prevent these debates regarding me from damaging the national team and that holy uniform.
"I want to underline that the national uniform does not need any football player but we need to carry the honor of it all the time," Turan wrote on Twitter.
In June, Turan announced his retirement from international football in the wake of an assault on Turkish sports journalist Bilal Mese on a flight returning from a national team match in Macedonia.
Turan began his career with the Turkish Super Lig giants Galatasaray, and moved to Barcelona in July 2015.
Barca signed him from the Spanish club Atletico Madrid for €34 million ($38.3 million), making him Turkey's most valuable player of all time.
Turan debuted in Turkey in 2006 when he was 19 years old.
Considered a key player for the national squad, Turan scored 16 goals and had 25 assists in 97 matches for the team.