Man Utd, Roma, Paris top their groups in UCL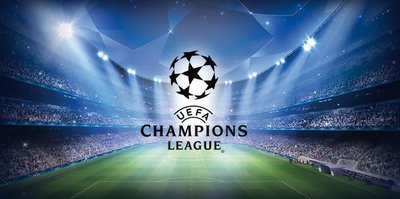 Tuesday wraps up four groups in Champions League
Manchester United, Roma and Paris Saint-Germain topped their groups to move on to round 16 in the UEFA Champions League late Tuesday.
In Group A, Manchester United came back in the second half to defeat CSKA Moscow 2-1 at Old Trafford.
FC Basel are also through, defeating Benfica 2-0 to finish second in Group A.
CSKA Moscow will continue in the UEFA Europa League while Benfica, who did not win a single point, are eliminated.
In Group B, Bayern Munich defeated Paris Saint-Germain 3-1, but it was not enough for them to top the group as Paris defeated the German club 3-0 in their first clash. Both teams are through to round 16.
In the other match of the group, Anderlecht defeated Celtic 1-0 in Glasgow. But Celtic finished third in the group to continue in the Europa League. Anderlecht, despite the win, are eliminated.
In Group C, Italian club Roma defeated already eliminated Azeri club Qarabag 1-0 to top their group thanks to a draw in the other match of the group between Chelsea and Atletico Madrid.
Chelsea and Atletico Madrid were drawn to a 1-1 score, meaning Chelsea finished second to move onto round 16 while Atletico will continue their European club competition journey in the Europa League.
In Group D, Barcelona -- who had already guaranteed to top their group -- defeated Sporting Lisbon 2-0. Juventus also beat Olympiakos 2-0 to secure second spot to continue to round 16.
Sporting will continue with the Europa League while Olympiakos are eliminated.
Champions League action will continue Wednesday evening when the teams' fates in the last four groups will be decided.