Turkey's amputee football team eye World Cup title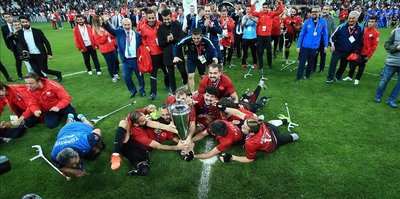 Turkish team claimed European Amputee Football Federation championship this year
Turkey's amputee football team are looking forward to claim the World Cup title scheduled to be held next year.
Speaking to Anadolu Agency, Osman Cakmak, captain of Turkish team, said the team have raised the bar after claiming the European Amputee Football Federation (EAFF) championship.
Turkish Amputee National Football Team captain Osman Cakmak
"It is our duty to win the World Cup [which is set to take place] in Mexico next year," the skipper said.
Cakmak started playing for the national team in 2012.
The performance of Turkey's triumphant amputee footballers was hailed as "incredible" by the UEFA following the final match with England.