Valdes to replace Muslera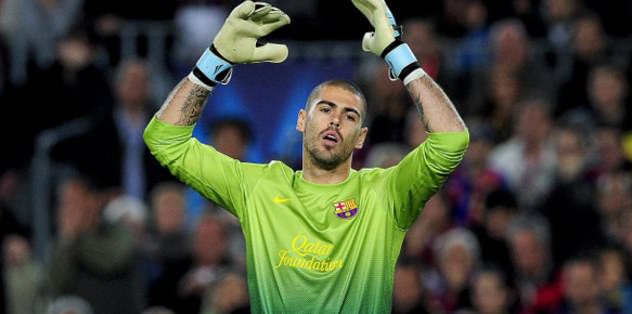 If Galatasaray parts away with Europan giants target Fernando Muslera, they plan to bring Barcelona's goalkeeper Victor Valdes.
There is a surprise player that is at Galatasaray's agenda, wants to transfer both a left-back and right-winger at first. If the Lions take a charm offer for Muslera from clubs, they may push off, notably Premiere League giant Manchester City, there are so many clubs, target to seal him. This probability makes Lions to get ready to carry out plan B. Barcelona's Victor Valdes may stand for Uruguayan man.
If Barça sell him..
However, Spanish giant Barcelona, has agreed with Borussia Mönchengladbach's Ter Stegen eye to eye, to replace Barça's 31-year-old Spanish man Victor Valdes whom contract will be expired in the end of the season. If he is sold, Galatasaray will bring to Istanbul instead of Muslera. By the way, Victor Valdes, had been come at Barcelona's youth squad, he has appeared 375 matches in Barcelona since 2002.