Mancini targets Kolarov & Valencia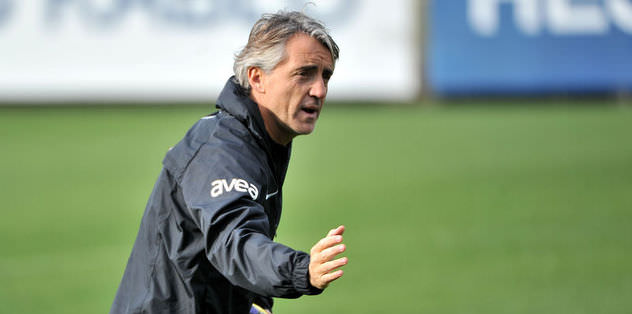 Galatasaray's Italian man, Roberto Mancini has met with the Lions' CEO Lütfi Arıboğan to reinforce the line-up and offered him to seal immediately, Serbian Kolarov
Galatasaray, is be called by different stars, due to drawing of the winter break transfer season, will give the priority to Manchester City's, Alexander Kolarov. To bring the Serbian man, has been going to run and run since the Terim's period who is Gala's ex-coach, Itwill be pushed the limits by the end. In the meetings with Galatasaray's CEO Lütfi Arıboğan, Mancini has told his transfer expectations once more again in Florya, and also wanted to fix Gala's left-back issue urgently. In the report that Mancini offered to Arıboğan, "What causes our team trouble is left-back issue. Kolarov may deal with and suit for this area. If he joins us, there will be no problem in our defending strategy. So, we should focus this issue primarily" However the Italian man has also pointed out after the fixing this left-back problem, the next step would be for right-back.
Mancini wants Valencia for right-back
It has been also informed that the Italian experienced coach's another choice is Manchester United's Valencia, including Mancini's shortlish would be long for the end of the season. Mancini also suffers from there is no alternative to replacce Turkish players he used in first line-up, especially, middlefielder, sweeper and right-back. Italian man has offered two different shortlist to Gala management, and with discarding Gala's key players, such as Melo, Selçuk İnan and Emmanuel Eboue.