Elmander wants to rejoin Galatasaray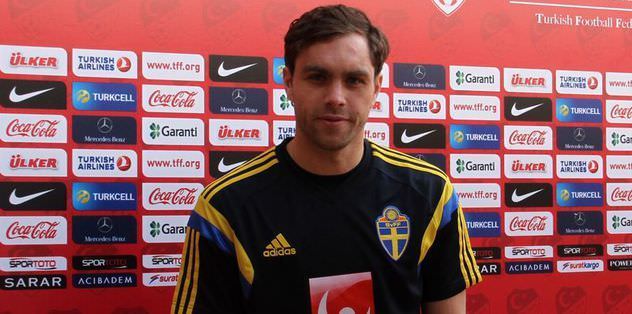 Elmander praises Galatasaray's former coach Fatih Terim and says playing for Galatasary is an honor
Johan Elmander, the Swedish national football team's towering forward, expressed Tuesday his desire to play for Turkey's Galatasaray again.
"It's a great honor to play for Galatasaray," Elmander told press members at 19 Mayis Stadium in Ankara before Wednesday's internatonal friendly match between Turkey and Sweden.
The 32-year-old Swedish forward praised his former coach, Fatih Terim, who managed Galatasaray while Elmander played there between 2011-2013 before being loaned to English Premier League team Norwich City.
He added that Wednesday's match between Sweden and Turkey would thrill fans.
"We have many tough opponents such as Russia and Austria, so the matches in Group G will be very hard, but we have a good chance to qualify for the finals in France," Elmander said regarding Sweden's chances in UEFA Euro 2016 qualifying stage.