Drogba hits back at criticism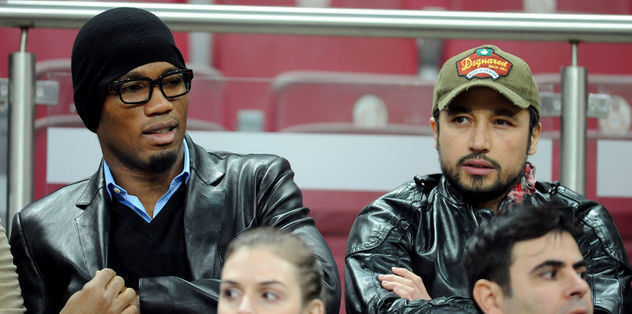 Galatasaray striker Didier Drogba has come out fighting against Galatasaray fans who have turned against the team in recent weeks.
A section of the Turkish champions' support have been vocal in their opinions about Drogba's individual displays - especially against his former club in the Champions League round of 16.
Meanwhile, fans have reportedly called for manager Roberto Mancini to be sacked after a home defeat to bottom club Kayserispo, who harbour incredibly slim hopes of surviving this term, left them third in the table.
And the abuse prompted Drogba to take to Instagram and give his views on all the criticism levelled at the club from the fans.
"There has been many many false stories written in the past few days – so I just want say thank you to the true Galatasaray fans who support us even in our difficult moments," Drogba wrote.
"No one is perfect & all we can do after defeat is work harder & focus on the next games including the derby.
"We are disappointed in defeat as much as you are, but we need the fans support to keep us strong.
"To the people who criticised me after the Chelsea game – I too was unhappy that we lost. I wanted more than anything to take Galatasaray to the last 8 of the Champions League, but let's be honest Chelsea were the better team on the night.
"My love & respect for the Chelsea fans is the same love I have for the fans here at Galatasaray, and also at Marseille.
"It is normal that at a club you build a relationship with the fans & it is something that has been important to me at every club I have played at. It is sad that some people did not understand this…
"I hope to get fit soon to be able to help my team get thru this moments @didierdrogba #cimbom"
Drogba, whose final kick for the Blues won the club a maiden European Cup, has bagged 10 goals this season as Galatasaray trail league leaders Fenerbahce by five points having played two games more.