Wes hints unhappiness in Gala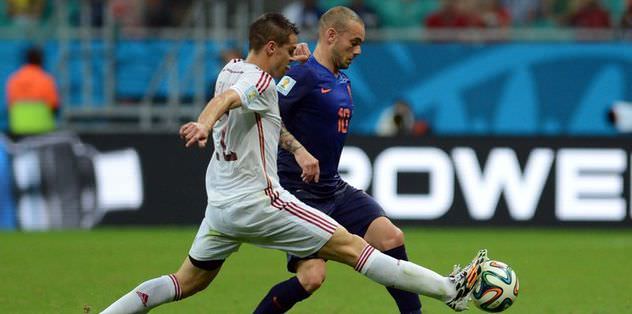 Galatasaray midfielder Wesley Sneijder has hinted that he is not entirely happy with his teammates.
It now appears that Sneijder is not entirely happy in Turkey, as evident by the following statements he made about his teammates in an interview with World Soccer magazine.
'It always is, because it is a higher level than at my club', he said. 'At Galatasaray, some players need three touches before delivering the ball.
'At the national team, even the young guys use only one touch. That's the Dutch masterclass, a matter of education'.
The attacking midfielder was responding to a question whether it is still a joy or not to play for the Netherlands. He could have said something different, but the words he chose make it clear that he feels that the players at Galatasaray are not at the same level as him.
Which opens up the possibility of him leaving the Turkish giants after the World Cup. Roberto Mancini has left his position as the club's manager with mutual content amid suggestions that the club's ambition has changed.
Does this mean that Sneijder could make a switch to Manchester United in the summer? After all, his current Netherlands coach, Louis van Gaal, will be the Red Devils manager after the World Cup.
Sneijder has long been linked with a move to Old Trafford, but at 30, the chances of that happening appeared to have gone. After all, he is probably past his best, and at the moment, United need players who are in their prime or will reach their peak soon.