Gala confirm Podolski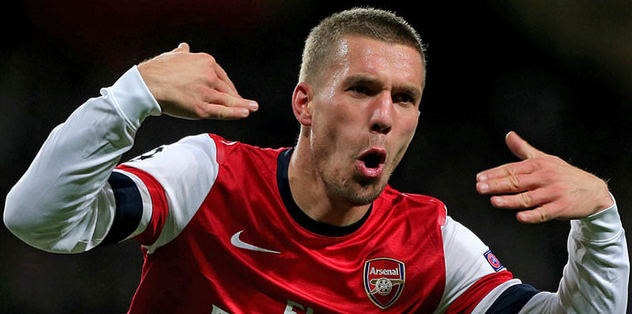 Galatasaray have confirmed they are keen to sign Arsenal forward Lukas Podolski this summer.
The Germany international left the Emirates to join Italian side Inter Milan for the second-half of last season but failed to make an impression during a disappointing stint at San Siro.
In recent days, he confirmed that his loan switch to Serie A had been a mistake and that he wanted to regain his place in the Gunners' team.
But Galatasaray would like him to move on permanently this summer.
According to the Daily Mirror, the Turkish champions' sporting director Cüneyt Tanman said: "We are interested in Podolski.
"We will do our best to get players that can excite."
Podolski, aged 30, was struggling for regular starts last season and could find himself further down the pecking order if Arsene Wenger further strengthens his squad this summer.
Former Cologne and Bayern Munich striker Podolski arrived at the Emirates in 2012. He has a record of 48 goals in 125 games for Germany.