"I'm still a bad coach"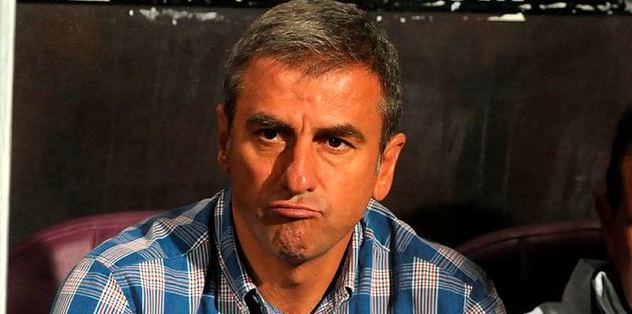 Having been criticized heavily after losses in both local and international matches, Hamzaoglu reacted ironically after his team barely won 1-0 in the critical game against Trabzonspor.
The match between Galatasaray and Trabzonspor was the most nerve-wracking match in Turkey's Spor Toto Super League. Previous league champion Galatasaray started very poorly and collected only five points in four weeks. They also got stunned by Atletico Madrid 2-0 in their own home on Wednesday. On the other hand, Trabzonspor got 10 points in the first four weeks and ranks second in the league. Everybody was wondering whether Galatasaray could rise from the ashes or if they would suffer a new blow from powerful Trabzonspor, which had the advantage of playing on its own turf. Besides, Trabzonspor started the match off very well and created very dangerous attacks against Galatasaray, such as when Trabzonspor's Erkan Zengin missed an incredible goal in the six-yard box. He could not score on an empty net in the 54th minute. The other breaking point for Trabzonspor was the controversial penalty call on Galatasaray's Jason Denayer, who touched the ball in the penalty area. The referee Cüneyt Çakır ultimately did not award the penalty.
After this second miracle, Galatasaray found the net with the help of luck after their own goal by Trabzonspor M'bia in the 82nd minute. Trabzonspor lost for the first time this season and stayed ranked second with 10 points, while Galatasaray raised their points to eight.
In a press conference after the match, Galatasaray coach Hamza Hamzoğlu was full of emotions due to the harsh criticism directed at him in recent weeks. He erupted and gushed with emotion saying: "Yes. I'm still a bad coach, and we won by chance tonight. I know everyone will be happy if I quit, but I won't go anywhere. It was a very difficult match. The players played on an awfully bad pitch. My footballers played as they had to, and God also helped us. We lost matches before, but those were because of me."