Galatasaray women advance to Euro Cup final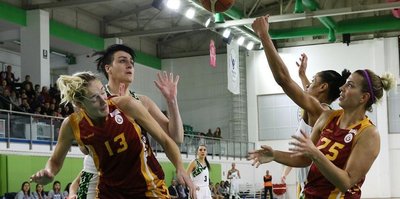 Despite losing to Spain's Perfumerias Avenida 57-55, Galatasaray advance on aggregate
Galatasaray women's basketball team have advanced to Euro Cup Final on Wednesday evening, eliminating Spain's Perfumerias Avenida in semi-final tie.
Despite losing the match 57-55, Galatasaray managed to oust their opponent on aggregate, winning the first match in Istanbul by seven points, 69-62.
For Galatasaray, Allie Quigley scored a game-high 19 points. Gintare Petronyte added 10 points and 5 assists to the semi-final victory.
For Perfumerias Avenida, Silvia Dominguez and Angelica Robinson's both 10 points and 3 rebounds performances were not enough.