'We can host European Games' says Turkish Olympic figure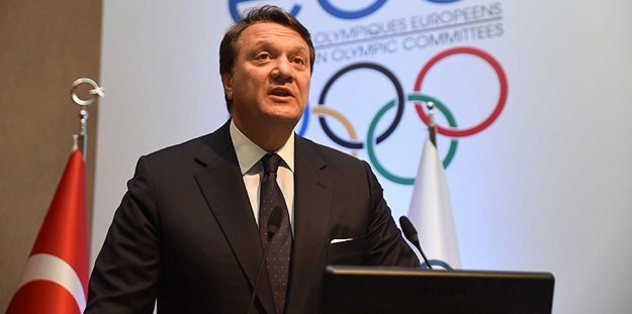 European Olympic Committee figure Hasan Arat says Turkey has the resources to run 2019 event
Turkey could be in prime position to host the next European Games, according to a European Olympic Committee figure.
Hasan Arat – who is also vice-president of the Turkish National Olympic Committee – told Anadolu Agency on Monday that the Netherlands' withdrawal from the 2019 race would favor Turkey.
The Dutch pulled out of hosting the second European Games, scheduled for 2019, last Wednesday, citing concerns about the cost of running the event.
Talking to Anadolu Agency in Baku, Azerbaijan – which is hosting the inaugural multi-sports event – Arat said: "In addition to Istanbul, we have several premises in Mersin and Antalya provinces. Turkey can host the European Games with a minimum cost if the country wants.
"Those who will decide are the politicians. If Turkey becomes a candidate, the EOC would lean towards [us]."