Turkish volleyballers win gold in European Games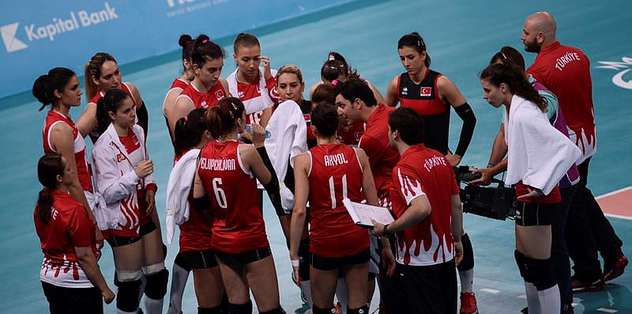 Strong defensive performance in Baku sees Turkey beat Poland 3-0
Turkey's female volleyball team have won gold by defeating Poland 3-0 in the 2015 European Games final in Azerbaijan on Saturday.
After a bronze medal match in which Serbia beat Azerbaijan 3-2, Turkey met Poland in the final.
Turkey were in front after the first set, 25-11 and managed to secure their lead in the second set thanks to effective play in defense, 25-19.
Nicknamed 'the Sultans of the Net', Turkey maintained their influential performance in the third set and won 25-13 and the game 3-0.
It is the sixth gold medal for Turkey in the European Games so far.