Serena Williams loses bid to complete Grand Slam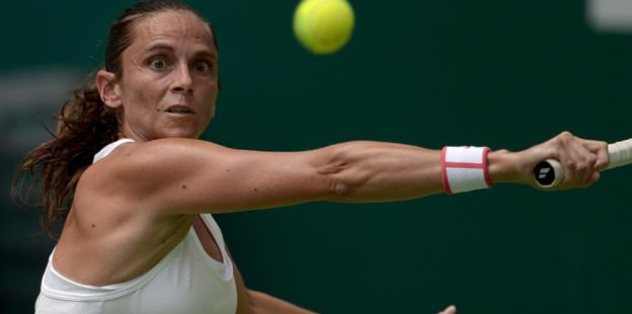 There will be an all-Italian women's final at the 2015 U.S. Open, after Roberta Vinci and Flavia Pennetta on Friday defeated the tournaments top two seeded players Serena Williams and Simona Halep, respectively.
In one of the biggest upsets in tennis history, the unseeded Vinci beat Williams 2-6, 6-4, 6-4, ending the 33-year-old American's quest to become the first player since Steffi Graf in 1988 to win all four Grand Slam tournaments in a single season.
"It is an incredible moment for me. It's amazing. It's like a dream", said 43-ranked Vinci after her victory. "I think it's the best moment of my life."
Until this tournament, 32-year-old had not gone made it further than the quarterfinals in any major, reaching that far the 2012 and 2013 U.S. Open.
In another upset Friday, the 26-seeded Flavia Pennetta defeated No. 2-ranked Simona Halep 6-1, 6-3 to reach her first major final.
"I didn't think to be so far in the tournament", 33-year-old Pennetta said following the match. "I don't know how to handle all the pressure I have, but I think I played really well."
It will be the first time two Italian women will meet in a Grand Slam final since the Open era began in 1968.