Hamilton wins third Formula One title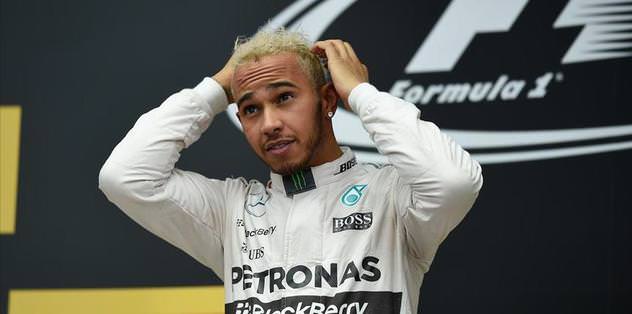 Lewis Hamilton clinched his third Formula One world championship with a dramatic victory at the United States Grand Prix on Sunday.
The 30-year-old Briton's 10th win of the season meant he joined the pantheon of three-time F1 world champions, which include legends like Ayrton Senna, Alain Prost and Michael Schumacher.
He previously won in 2008 and 2014.
Hamilton needed to beat his Mercedes teammate Nico Rosberg by two points and four-time world champion Sebastian Vettel of Ferrari by nine to claim his championship with three races to spare.
Rosberg finished second and Vettel was third.
The turning point in the race came during the 49th lap when Rosberg briefly went off the track, putting Hamilton on course for the victory at the Circuit of the Americas in Austin, Texas.
With his triumph, Hamilton became the first British driver to win back-to-back Formula 1 titles. He also became the second Englishman to win three or more crowns after Sir Jackie Stewart.
"I'm so overwhelmed right now. I remember my first British Championship when my Dad drove me home singing 'We Are The Champions'," Hamilton said, as quoted on his team's Twitter page.
"I owe so much to them -- my Mum, my Dad, my family, with all they sacrificed. And also my fans, who give me so much energy. I have the chance to inspire here -- never give up on your dreams", he added.