Rio games clouded by health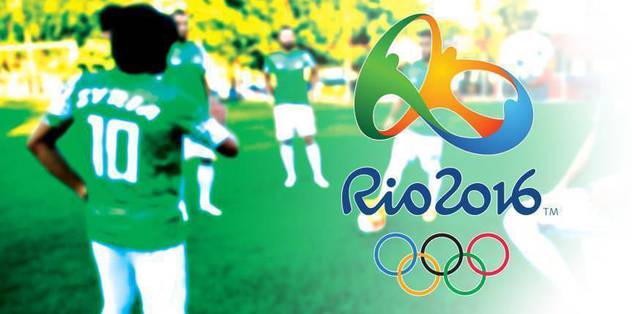 Water pollution, Zika, athlete withdrawals, adding to concerns about success of Rio Games
In less than two weeks Brazil will play host to the first Olympic games to be held in South America.
In many ways, it will mark a milestone for the region, but perhaps fall far short of initially lofty hopes.
The Rio games were supposed to herald a new era for the international competition in which developing nations would assume the logistical challenges inherent in the Olympics. To date, Mexico is the only non-global north country to host the summer games, and it did so almost five decades ago in 1968.
Instead, this year's competitions are mired in health, security and rights concerns that appear insurmountable.
Brazil previously hosted the World Cup in 2014, lending credence to the belief that Latin America's largest economy was capable of hosting the Olympics.
While the country more or less deftly navigated the challenges of the World Cup, the Olympics brings an entirely new level of expectations and logistical complexities.
That has included developing venues for a plethora of sports on land and improving water conditions for a gamut of aquatic competitions that will span Rio's waters.
Brazil will spend 37.6 billion Brazilian real ($11.6 billion) on infrastructure, which includes 6.5 billion real ($2 billion) on sports facilities and 7 billion real ($8 billion) on operations.
Authorities have been accused of riding roughshod as they build the city's Olympic infrastructure, forcibly evicting thousands of residents and launching a "pacification" campaign in the city's famously impoverished favelas, or shantytowns.
Gov. Sergio Cabral Filho's efforts to rid the historically turbulent neighborhoods of drug violence, known as the Police Pacification Projects (UPP), have been dogged by claims of extrajudicial killings and torture.
Amid claims of bringing security to restive zones, the UPP has seen setbacks of late as drug gangs began to creep back into the low-income neighborhoods just weeks before the Opening Ceremony on Aug. 5.
Beyond the efforts to combat drug violence, thousands of Rio's residents have been displaced amid a citywide development effort.
In the Barra de Tijuca neighborhood, which is home to the Olympic Park and village, hundreds of families were displaced to make way for a high-speed bus lane alone.
Many of those who were forcibly evicted have yet to receive compensation.
And the Barra Media Village, which will host the legions of foreign journalists descending on Brazil to cover the games, is built on what some residents claim to be a "sacred" mass grave for African slaves.
That's exacerbated tensions regarding Brazil's long and dark history with the global slave trade.
And if all of that weren't enough, Rio's police force has warned travelers that they might not be able to guarantee their safety.
That's a problem for a city that has been plagued by petty crime.
So far, two Australian Paralympic sailors have been robbed at gunpoint, forcing Australia's Olympic Committee to call on Rio's authorities to increase security to Olympic levels "before an athlete gets hurt."
When the games begin 85,000 soldiers and police will be used to ensure security. That is more than double the total used in London in 2012, but concerns remain that it might not be enough.
Authorities recently announced that 10 people have been taken into custody on suspicion of plotting Daesh-inspired terror acts during the Olympics.
While authorities have tried to walk back concerns about the arrests, calling them "absolutely amateur", the incident has nonetheless raised the specter of a Daesh-related attack at the games.
But perhaps more than any other factor, the Zika virus has resulted in athletes and potential attendees opting to stay home rather than attend this year's games.
Among those who have declined to participate are top drawers such as Australian Jason Day - the world's number-one ranked golfer; seventh-ranked men's tennis player, Milos Raonic of Canada and American cyclist Tejay van Garderen.
Two weeks out, nearly 2 million tickets remain unsold amid concerns about the health crisis.
And scientists have discovered an antibiotic-resistant super bacteria in Rio's beach waters, adding another challenge for athletes who will swim and boat off-shore.
It is the latest chapter in a long list of water quality concerns related to untreated sewage seeping into Olympic venues.
The World Health Organization recently issued a fecal pollution and water quality guideline, calling for "limiting exposure of athletes and the public to contaminated water."
Athletes who have been training in Brazil have been complaining of getting sick from the Olympic waters.
An independent investigation by The Associated Press found that the waters that will be used for competition "are rife with human sewage and present a serious health risk for athletes."
Taken as a whole, the spectrum of challenges threaten to undermine what was once hoped to be a testament to the growth of the global south may prove to be a challenge too great.
But despite the concerns, the International Olympic Committee recently said Brazil is "ready" to host.
Time will tell.