Williams heads to Rio as favorite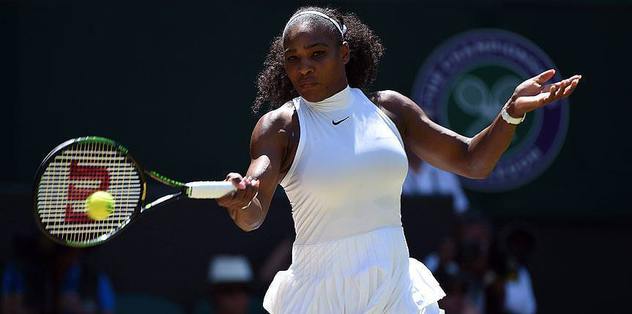 Fresh off her Wimbledon championship, all eyes are on tennis superstar Serena Williams to take home Olympic gold at this year's Rio Olympics.
Williams will be joined by her sister, Venus, in the doubles competition. The sisters are expected to excel there as well.
If they are able to take doubles gold, it will be their fourth and likely last games from the American pair.
On the men's side, the spotlight will be placed on Andy Murray, who, like Williams, is coming off a Wimbledon title and is hoping to replicate his gold medal performance at the 2012 games in London.
Unlike those games, which used Wimbledon's grass courts, matches in Rio will be played on hardcourts, potentially shaking up the competition.
Team Turkey's Cagla Buyukakcay, who favors hardcourts, may find herself at a bit of an advantage this year when she becomes the first Turk to represent her country in tennis.
In total, 172 tennis players are expected to attend the summer games.
But that number falls short of the total invitees.
With just two weeks to go before competition begins, four top athletes have said that they will not be in attendance, including seventh-ranked Milos Raonic of Canada and eighth-ranked Tomas Berdych from the Czech Republic.
They're joined on the women's side by fifth-ranked Simona Halep from Romania and 17th-ranked Karolina Pliskova, also a Czech.
They've all cited concerns about the Zika virus.
Fourteenth-ranked Richard Gasquet, a Frenchman, will not attend due to a back injury.
And it's uncertain if the world's number-four, Rafael Nadal, would be able to compete. The Spaniard has been nursing a wrist injury since May and missed the London games because of a different injury.
Russia's Maria Sherapova will miss the games because an appeal she submitted for a ban because of doping will not take place until September.
Of note, there will be no Brazilian tennis competitors going into Rio.
Team USA's women are heavy favorites to medal, but those expectations are not matched on the men's side.
Brian Baker, ranked 437 and age 31, is hoping to make a comeback and overcome a string of injuries. He qualified for the U.S. team on a protected ranking and was helped when Josh Isner and Sam Querrey withdrew.
He will be joined by Steve Johnson, Denis Kudla and Jack Sock.
Medals will be awarded Aug. 12 for Men's doubles, Aug. 13 for women's singles and Aug. 14 for men's singles, women's doubles and mixed doubles.